Welcome to the Homepage of the De Anza Chapter
of the American Rhododendron Society!
Who We Are:
The American Rhododendron Society is a non-profit organization whose purpose is to encourage interest in and to disseminate information about the genus Rhododendron. Members' experience ranges from novice to expert. Society activities include public education, flower shows, seed exchanges, scientific studies, and communication through publications and local and national meetings. ARS chapters are located throughout the United States and Canada and in Denmark, Finland, Holland, Scotland, Sweden and Sikkim.
The De Anza Chapter is composed of American Rhododendron Society members who hold meetings and sponsor events in the "Silicon-Valley" region of Northern California. Non-members and guests are always welcome to attend Chapter meetings and events.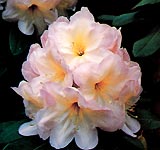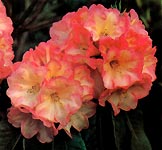 President: Bee Brown………..beebrown01@gmail.com
Secretary: Erika Enos .......... dble11@yahoo.com
---
Next Meeting:
Wednesday, October 19, 2016 - 7:30pm to 9pm
Hillview Community Center, Room 12
97 Hillview Av, Los Altos
EVENT:
Speaker: Robert Weissman
Drought Tolerant Plants
Learn how plants have evolved and adapted to survive in low-water environments. I will discuss the many different methods plants use to minimize the amount of water they need to live. Attractive low-water consuming California natives and Mediterranean climate plants will be presented that can be used to create a low water use natural garden. Once established such plants require little or no supplemental summer water and provide food and shelter for beneficial insects, butterflies and birds. Important tips on how to maintain your landscape during periods of drought will also be included in this talk.
Bob Weissman is a long-time member of the De Anza Chapter of the ARS. He is active in the national organization as chairman of the Society's Electronic Media and Digital Publications Committees. Bob has been the Society's web master since 2000. Bob was awarded the Society's Gold Medal in 2008. He has a Ph.D. degree from Stanford University and he worked in research until his retirement in 2002.