Welcome to the Homepage of the De Anza Chapter
of the American Rhododendron Society!
Who We Are:
The American Rhododendron Society is a non-profit organization whose purpose is to encourage interest in and to disseminate information about the genus Rhododendron. Members' experience ranges from novice to expert. Society activities include public education, flower shows, seed exchanges, scientific studies, and communication through publications and local and national meetings. ARS chapters are located throughout the United States and Canada and in Denmark, Finland, Holland, Scotland, Sweden and Sikkim.
The De Anza Chapter is composed of American Rhododendron Society members who hold meetings and sponsor events in the "Silicon-Valley" region of Northern California. Non-members and guests are always welcome to attend Chapter meetings and events.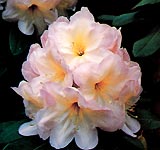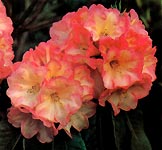 President: Bee Brown………..beebrown01@gmail.com
Secretary: Erika Enos .......... dble11@yahoo.com
---
Next Meeting:
Wednesday, November 16, 2016 - 7:30pm to 9pm
Hillview Community Center, Room 12
97 Hillview Av, Los Altos
EVENT:
Speaker: David Sheetz
The Art of Photographing Flowers and Gardens
David's talk will focus on the "basics" of good photography in general and the art of photographing flowers in particular. Photography is all about capturing light, David will discuss the three variables of capturing light plus composition and shooting modes.
Although not a professional photographer, David's works have been shown in several local exhibitions. A number of his photos have been used for Filoli postcards and door magnets and will be included in the upcoming book on the history of Filoli. He heads the Filoli Photographers which are a part of the Art Committee. Visit his web site, DavdSheetzPhotography.com, to see some of his work.